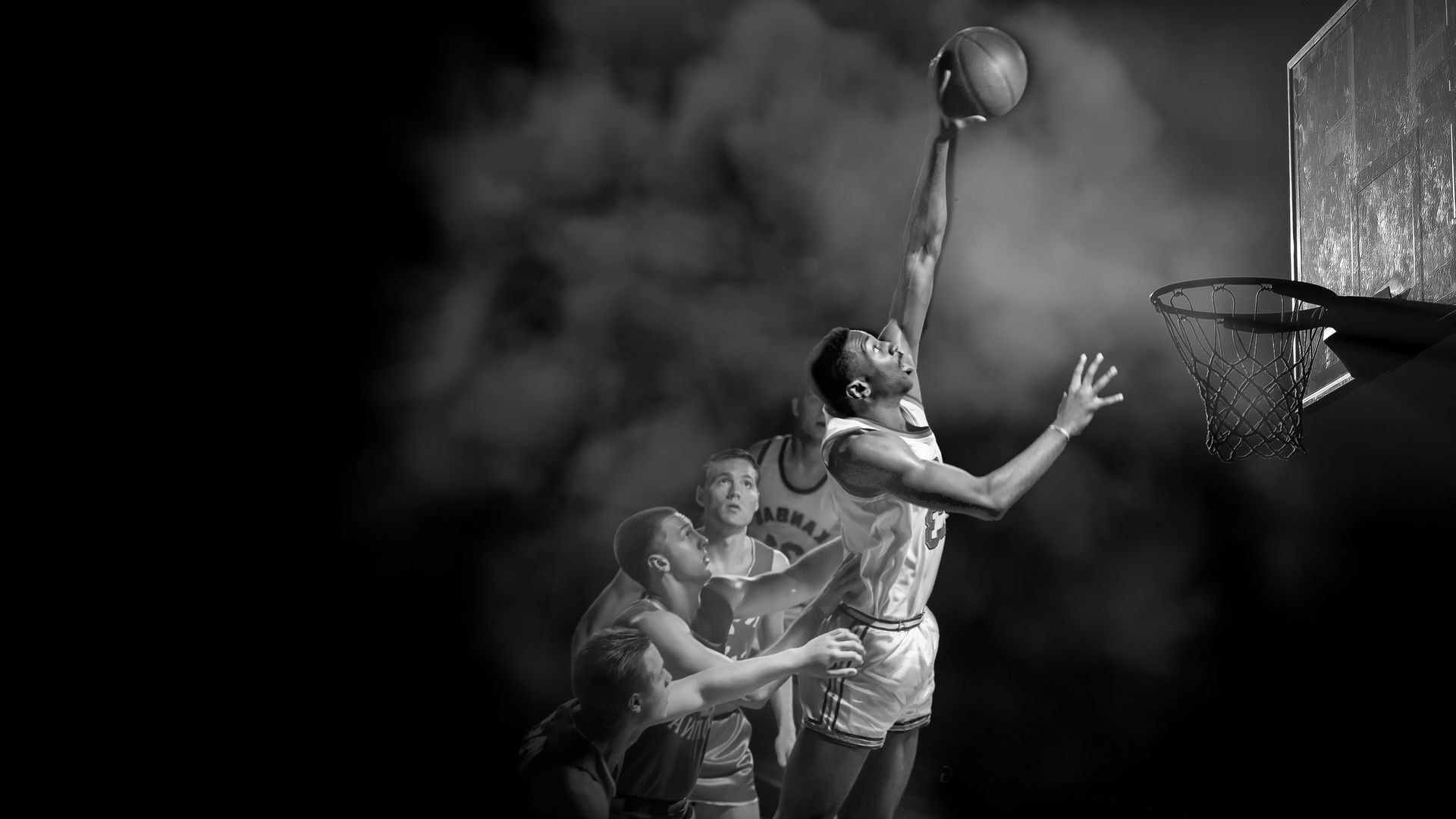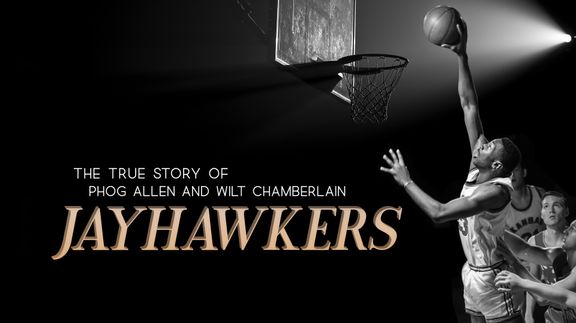 Jayhawkers: The True Story of Phog Allen and Wilt Chamberlain
By 1955, the University of Kansas in Lawrence had become well-known nationally because James Naismith, the inventor of the now-popular sport of basketball, was its original coach. His protégé, the flamboyant Forrest C. "Phog" Allen, was renowned as the Father of Basketball Coaching, the man responsible for getting the game into the Olympics, and the brains behind the 1952 NCAA National Championship team. It was only natural that the greatest players would be interested in donning a KU Jayhawk jersey. Prodded by the youthful and progressive Chancellor Franklin Murphy, an aging Phog Allen put his legendary charm to…
By 1955, the University of Kansas in Lawrence had become well-known nationally because James Naismith, the inventor of the now-popular sport of basketball, was its original coach. His protégé, the flamboyant Forrest C. "Phog" Allen, was renowned as the Father of Basketball Coaching, the man responsible for getting the game into the Olympics, and the brains behind the 1952 NCAA National Championship team. It was only natural that the greatest players would be interested in donning a KU Jayhawk jersey. Prodded by the youthful and progressive Chancellor Franklin Murphy, an aging Phog Allen put his legendary charm to the test in his efforts to recruit a true phenom from Philadelphia, Wilt Chamberlain. By the time he was ready for college, there was already something mythical surrounding the handsome, enormous, powerful, brash, witty, and intelligent young man. Of course, Wilt was also African-American. Teams across the country wanted him, and their efforts resulted in the first modern competitive attempt to land a superstar. His goals were to play in an integrated community and to win a national championship. To the dismay of more prominent colleges in bigger markets, KU was his final choice — the place where he could learn from the man who created the modern game and learned coaching from the inventor of basketball himself. There was simply no one like Wilt Chamberlain. He so frightened the traditionalists that rules were changed to protect the game. During his years at KU, hounded by the media and fans alike, Wilt created a second world in the black community of Kansas City jazz music and nightlife. Naive to the institution of segregation, Wilt almost left Kansas before he started when he discovered that Lawrence was a world separated by black and white. Directed by Oscar-winner Kevin Willmott (BlacKkKlansmen), Jayhawkers tells the powerful tale of how a small group of unlikely allies modernized college sports and changed a small Midwestern town, serving as a parallel to the Civil Rights movement that would transform an entire American society.
Current History
Biography
Black History
What Is Whiteness? How the Idea of a 'White Race' Came to Exist in America
Jul 24, 2020
"Whiteness" is a relatively new category, used to describe a race that (some historians argue) doesn't actually exist. What can it help us understand about America today?