Serial killing by caregivers in medical settings is an alarming phenomenon – and it may be more common than we think.
◊
One disturbing truth about serial killers is their capacity to coexist as both perpetrators of violence and outwardly functional members of society. John Wayne Gacy famously brushed shoulders with politicians and members of law enforcement. Ted Bundy's friendly persona allowed him to lure many unsuspecting victims.
While the duality of serial killer nature is a familiar trope, for most, serial killers remain frightening figures who stalk their prey in the shadows. The last thing we expect is to encounter a serial murderer in the form of a caregiver, nurse, or doctor.
Robert Kaplan, Australian forensic psychiatrist and author of Medical Murder: Disturbing Cases of Doctors Who Kill, has extensively studied what he refers to as "clinicide" or "Carer Assisted Serial Killing" (CASK). Kaplan believes that, globally, the number of CASK murders may indeed be much higher than reported. In an interview with Matia Query for MagellanTV, Kaplan states that "the fastest growing form of serial killing is female nurses killing elderly or child patients. For every one street serial killing, there are five killings by a nurse."
Why do these suspicious deaths go undetected? In part because patient fatalities are an expected outcome within many medical scenarios. Another barrier to exposure is the system-wide reluctance to accuse esteemed colleagues of such malice.
The MagellanTV documentary series Nurses Who Kill examined murders by nurses in clinical settings. Regrettably, there are many more examples of murderous medical providers in our midst. Here are four additional cases, spanning from 19th-century France to Texas in the 2000s.
For more shocking cases of caregivers intentionally harming patients, check out the MagellanTV documentary Nurses Who Kill.
Linda Hazzard: The Warden of 'Starvation Heights'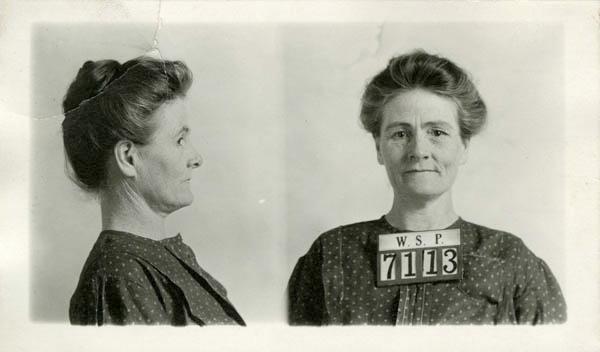 (Source: Washington State Archives)
In the early 1900s, the small town of Olalla in Washington state was the bucolic setting for a series of deaths at the hands of self-named "doctor" Linda Hazzard. Though Hazzard did not actually obtain a medical degree, she exploited a structural loophole to become a "fasting specialist."
Among Hazzard's victims were British sisters Claire and Dorothea Williamson. They arrived in Washington with high expectations for a rejuvenating treatment. However, they quickly discovered that Hazzard was a cruel and commanding figure with methods that were not only highly unconventional but brutalizing. The women were subjected to daily enemas, painful massages, and were given only meager meals of orange juice and vegetable broth.
Responding to the sisters' telegram, their childhood nurse, Margaret Conway, arrived in Washington to investigate. Once there, Conway was notified that Clare had died. Hazzard claimed that her demise was not due to months-long starvation, but cirrhosis, supposedly caused by drugs Clare had taken in childhood. Conway would have been horrified to discover that Dorathea weighed a mere 50 pounds. Additionally, Hazzard had been assigned as Dorothea's legal guardian and executor of Clare's estate. Dorothea escaped Wilderness Heights only when her uncle paid Hazzard to let her depart.
Hazzard's actions further came to light after investigation by the British vice-consul in Tacoma, Washington. She was arrested in 1911, and a headline in The Tacoma Daily News reported: "Officials Expect to Expose Starvation Atrocities: Dr. Hazzard Depicted as Fiend." Hazzard is believed to have taken the lives (or indirectly caused the deaths) of at least 15 victims, though the numbers may have been much higher.
Hazzard denied any culpability, but a jury found her guilty of manslaughter and she served two years in the Walla Walla state penitentiary.
Hazzard wasn't finished with Olalla or Wilderness Heights. In 1920, she moved back and opened what she referred to as a "school of health." She would continue to defend her fasting "cure" until the end of her life. In fact, Hazzard died in 1938 after prescribing herself the very diet she had administered to her victims.
Christopher Duntsch: The Nefarious Neurosurgeon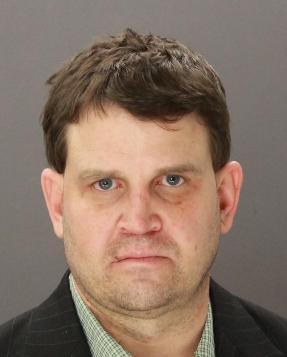 (Source: Dallas County Sheriff)
Among the most unsettling recent cases of CASK is that of U.S. spinal surgeon Christopher Duntsch, who was licensed to practice medicine in Texas and Tennessee. Kaplan calls Duntsch "a classic case of hubristic treatment clinicide," a type of killing that occurs "almost invariably among male surgeons."
Before pursuing medicine, Duntsch was an aspiring football star. However, despite his bull-headedness, he didn't have the necessary athletic skills to succeed. Duntsch needed somewhere else to direct his exceedingly high ambitions. Kaplan believes that neurosurgery would have been his natural choice: "What's the most elite field in medicine? What's the top of the game? Of course, it's neurosurgery."
While completing his surgical residency, Duntsch began researching stem cell treatment for back injuries and, with two Russian scientists, created a company called DiscGenics. To an outside observer, Duntsch may have seemed like a pioneering physician on the cusp of his career.
However, colleagues would describe discomforting details about Duntsch. An early investor in DiscGenics, Rand Page, recounted seeing Duntsch consuming vodka in the morning, and he discovered cocaine in Duntsch's desk drawer.
As a result of Duntsch's chaotic behavior, he was forced to leave DiscGenics. In order to resume his career, he needed to refocus on the practice of actually performing neurosurgery. It would later be revealed that, because of Duntsch's arguably credible work in research and with DiscGenics, Duntsch never completed the total number of surgeries required to enter the field. Nevertheless, in 2011, Duntsch became a surgeon at the Minimally Invasive Spine Institute outside of Dallas, with privileges at Baylor-Plano.
Among the first of Duntsch's patients to receive a botched surgery was Lee Passmore – ironically, he served as an investigator at the Collin County Medical Examiner's office. In later testimony, Mark Hoyle, the vascular surgeon who assisted Duntsch, reported watching Duntsch improperly cut a ligament near the patient's spinal cord, which resulted in excessive bleeding. He also misplaced a screw in the patient's spine.
Increasingly, Duntsch's patients were waking from their procedures with debilitating pain and worsened conditions, and fellow doctors were also becoming aware of his penchant for abusing drugs and alcohol. Most egregiously, though, two of Duntch's patients, Floella Brown and Kellie Martin, died after their operations.
In 2013, the medical board officially revoked Duntsch's license.
Eventually, Duntsch was arrested – only, it wasn't for murder or medical malpractice. In 2015, the Texas Observer published an article with the headline, "'Sociopath' Surgeon Duntsch Arrested for Shoplifting Pants." After that, Duntsch was taken into custody and charged with one count of injuring an elderly individual – patient Mary Efurd, who was maimed as a result of her surgery – and five counts of aggravated assault. All told, from 2011 to 2013, Duntsch bungled over 30 surgeries.
At his trial, testimony from a close childhood friend of Duntsch's, Jerry Summers, would drive home his reckless and unfeeling nature. After what should have been a routine surgery for Summers's persistent back pain, Duntsch left his friend a quadriplegic.
Duntsch was convicted of a first degree felony in 2017 and sentenced to life in prison.
Marcel Petiot: The Savage Opportunist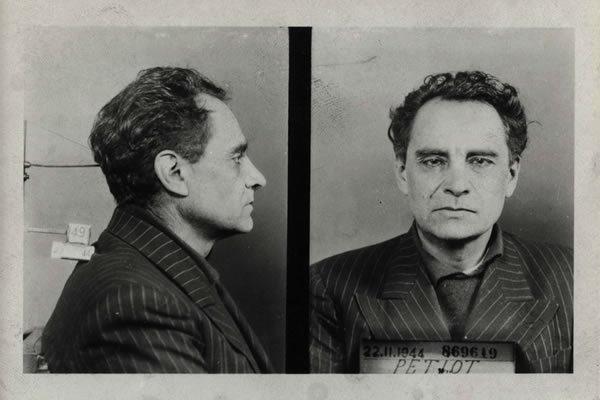 (Source: Wikimedia Commons)
Born in 1897, French doctor Marcel André Henri Félix Petiot displayed early psychological and behavioral problems. As a teenager, he was charged with theft and property damage, but he was found to be suffering from mental illness and charges were dismissed. Regardless of his mental health, he joined the French army during World War I. On two occasions, he was wounded and referred again for psychiatric evaluation. He was ultimately discharged from the army and, although it was recommended he be placed in an asylum, he instead entered a veteran's education program and sought a medical degree.
In 1921, Petiot began practicing medicine in the French village of Villeneuve-sur-Yonne. He treated many patients who saw no reason to distrust the outwardly affable doctor. In fact, Petiot's reputation was such that he was elected mayor and subsequently served on the general council of Villaneuve. Eventually, however, his misbehaviors – including stealing the city's electrical power – resulted in him losing his positions.
Although two of Petiot's patients died in Villaneuve under suspicious circumstances, he relocated to Paris and resumed a thriving practice there. "The reason why he was successful is he would do things you're not allowed to do – he would give people drugs and perform your abortion for you," Kaplan says.
After the onset of WWII and the Nazi occupation, Pierot was able to live out his worst impulses. Claiming to be working to assist refugees in escaping the Gestapo through the Resistance, Petiot would instead inject them with poisons that he insisted were necessary inoculations for travel, steal their money, and burn the corpses in a makeshift basement furnace.
In 1944, Petiot's secret death chamber was discovered with 30 bodies. Petiot initially stuck to his story. The bodies, he said, belonged to Germans and deserters. Ultimately, the tumult of the era and the heavy fog of war would not be enough to exonerate Petiot. He was arrested and subsequently admitted to murdering 60 innocent people. He was executed by guillotine in 1946.
Harold Shipman: The Deadliest Doctor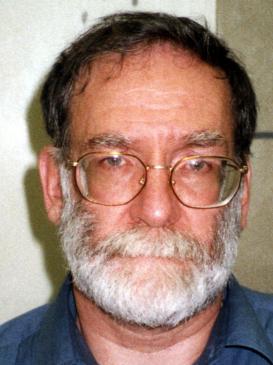 (Source: Wakefield Prison)
When it comes to the sheer number of victims, British general practitioner Harold Shipman might be one of the most prolific serial killers of modern times.
Having witnessed his mother pass away from lung cancer, Shipman was inspired to pursue a medical degree and begin practicing in Lancashire, England. With the ability to write his own prescriptions, he became addicted to the opiate pethidine and, in 1975, entered a drug rehabilitation program. His stint in rehab didn't stop him from later moving to Hyde and launching his own practice.
For more than 20 years, Shipman was highly respected among colleagues, patients, and the Hyde community. Eventually, however, suspicions did arise. In 1998, an employee at a funeral parlor, Deborah Massey, questioned the high number of deceased individuals who had been cared for by Shipman. Her concerns were passed along to a coroner and the police, but there wasn't enough evidence to fully support the claim of impropriety. After all, Shipman's patients were generally elderly and – at least on the surface – appeared to have died of natural causes.
A complicating factor was that patients were typically cremated, leaving no bodies to inspect post-mortem. Shipman likely would have gone on killing, had it not been for a fluke. According to Kaplan, his downfall resulted from a break in his traditional pattern of behavior. In 1988, Shipman forged documents to make himself the beneficiary of his last victim, 81-year-old Kathleen Grundy. The forgery was so obvious that it's no wonder the victim's daughter raised concerns. "All killers have their modus operandi and they stick to it. What's the psychological key issue? It's control. But a serial killer can lose control … and at some level, they collude in getting caught," Kaplan says.
When Grundy's body was exhumed, the cause of death was determined to be a morphine overdose at Shipman's hands. Shipman was arrested in 1998 and convicted on 15 counts of murder, as well as a charge of forgery. Subsequent investigations into Shipman's practice would put the body count as high as 236 patients! Shipman committed suicide in his prison cell in 2004.
Taking No Death for Granted
No one wants to believe a vetted and trained physician to be capable of the worst of all human transgressions – but believing so might just save lives. What can be done to ensure that patients are protected from those who have rejected the Hippocratic oath and chosen to play the role of a homicidal God? Kaplan believes that a future without this most insidious form of murder can exist. The key is to "train and retrain properly the new generation of doctors."
He also advocates for more routine autopsies that look for signs like skewed insulin levels or the presence of potassium chloride. Also key to preventing cases of CASK are more consistent and dependable systems of checks and balances at all levels of the medical profession. "There's no such thing as a death you take for granted," Kaplan says.
Ω
Matia Query is a freelance writer and the editor of BookLife, the indie author wing of Publishers Weekly. She lives in New York's Hudson Valley.
Title Image via Pexels