True crime is a hugely popular genre. But what happens when true crime stories are hurtful to those directly impacted by the crimes themselves?
◊

From Frances Glessner Lee, whose dollhouse crime scene dioramas earned her the moniker of the "Mother of Modern Forensics," to famed author Ann Rule, true crime has long been a source of enduring fascination – particularly for women. Between films and TV shows, documentaries and podcasts, whether more procedural or salacious in nature, there's something for every taste. However, certain content, arguably, is guilty of glamorizing its subjects, even when those subjects include serial murderers. Worse, such treatments might even contribute to a condition called hybristophilia, which afflicts (mostly) women who become sexually attracted to the perpetrators.
This raises some thorny questions: Do creators of true crime stories bear a moral obligation to avoid exploitative content? Or to better humanize victims? An even more troubling question: Are consumers – who have the power and agency to influence content creators – complicit in sensationalizing violence by indulging in such content?
The way producers answer these questions affects more than just the viewers; it impacts the victims, and their families, too.
Jeffrey Dahmer: The 'Monster' Controversy Erupts

Jeffrey Dahmer (Source: Milwaukee County Sheriff's Department via AP)
Jeffrey Dahmer, a notorious serial murderer whose victims were predominantly Black, gay men, was killed in prison in 1994. Yet, of late, Dahmer has been making headlines. The recent Netflix limited series, Monster: The Jeffrey Dahmer Story, follows Dahmer from his troubled suburban childhood into a disordered adulthood – as he gets older, his early interest in dissecting roadkill pivots grotesquely toward confining, killing, dismembering, and cannibalizing humans.
Those who praise the series point to actor Evan Peters's chilling portrayal of Dahmer and the focus on how Dahmer's White privilege enabled him to evade capture while continuing to murder Black victims. Still, many critics have expressed outrage over what they perceive as a sympathetic portrait of a killer who inflicted inexpressible suffering.
Adding to the controversy, Monster was initially given an LGBTQ label by Netflix. The identifier struck many as tone-deaf and insulting to the LGBTQ community. (Netflix ultimately removed the label.)
A Family's Pain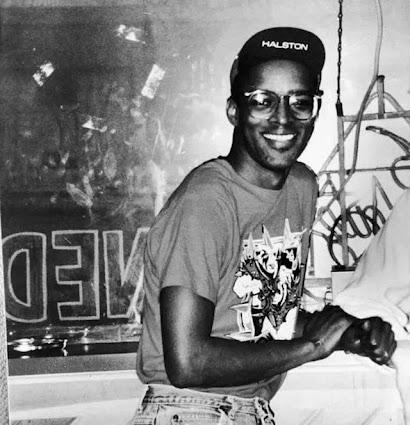 Dahmer victim Anthony Hughes (Source: Wikimedia Commons)
It's not only critics who have raised alarms about Monster. The sister of victim Errol Lindsey, Rita Isbell (she delivered an impassioned victim impact statement at Dahmer's trial, which is portrayed in an episode), shared her discomfort about Monster. In a piece for Insider, Isbell wrote, "I was never contacted about the show. I feel like Netflix should've asked if we mind or how we felt about making it. They didn't ask me anything. They just did it."
Isbell's cousin Eric Perry also spoke out via tweets: "I'm not telling anyone what to watch, I know true crime media is huge right now, but if you're actually curious about the victims, my family (the Isbell's) are pissed about this show.…It's retraumatizing over and over again, and for what? How many movies/shows/documentaries do we need?"
Monster creator Ryan Murphy asserts that he did, in fact, attempt to contact family members of Dahmer's victims. He also claims that his motivation in creating Monster was to highlight homophobia and systemic racism, while creating greater awareness about the identities of the young men Dahmer killed.
To the filmmaker's credit, the sixth episode is devoted entirely to Anthony Hughes, a deaf and mute man who became Dahmer's twelfth victim. In the episode, considered by one critic to be "one of the most heart-wrenching TV episodes of the year," conversations among Hughes, his friends, and family members, are primarily conveyed through sign language. The closing credits for the entire series also present photographs of all of Dahmer's known victims.
Regardless of good intentions, if some true crime stories are hurtful to victims' living family members, should viewers pass them up? Is an attempt at humanizing evil men an immoral act? Or is it a critical step toward understanding the psychology of violence, thus potentially preventing future 'Dahmers' from harming others?
Whatever the answers to these questions, the ratings have spoken. Monster has become Netflix's ninth most-watched English-language TV show of all time. Netflix also announced that the series will be expanded; future installments will focus on additional monstrous figures from the past.
When a True Crime Story Gets It Right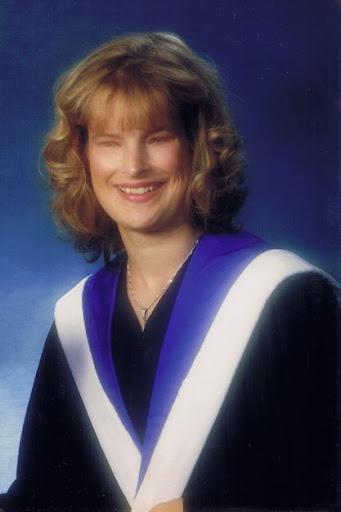 Holly Bartlett (Source: Ocean Entertainment)
Jennifer Comeau, vice president of development and production for Ocean Entertainment, is familiar with the challenges of creating compelling true crime documentaries that honor the victims. She is the producer of a number of true crime projects, including the series To Catch a Killer and MagellanTV's What Happened to Holly Bartlett? (and a podcast on the latter). In 2010, Bartlett, a 31-year-old, blind graduate student, was discovered unconscious under the MacKay Bridge in Halifax, Nova Scotia. She died shortly after she was taken to the hospital.
The cause of Bartlett's death was initially ruled as hypothermia and blunt force trauma. Police believed that alcohol intoxication in combination with her impaired sight and the cold temperatures resulted in her fall from the bridge. However, if these circumstances were to be believed, Bartlett would have had to walk roughly a quarter mile from her apartment, crawl through a hole in a barbed wire fence, and climb a roughly 32-foot-tall concrete abutment before plunging to her death.
Comeau shared with MagellanTV what initially drew her to Holly Bartlett's story. "Not only was her death a shock…but it never sat right with anyone. The story from police just didn't make any sense, especially to those that knew her, or knew of her." Comeau reports that, like many in Halifax, she frequently saw Bartlett walking confidently throughout the city. "What we learned in the production of this series and podcast, is that everyone in this community knew who Holly was, or had a connection to her in some way."
"The story from police just didn't make any sense, especially to those that knew her, or knew of her."—Jennifer Comeau
It was important to Comeau and her team to present the story in a manner that would honor Bartlett's life, her family, and to provide a fresh, informed perspective on the circumstances of her death. Comeau recognizes the importance of reaching out to victims' families – and also understands the pain experienced by family members when discussing the cruel, untimely deaths of their loved ones.
"The process of filming and retelling, and basically reliving what happened, can take a huge toll on a family, so our team took extra care to check in with the family, to see how they were feeling about it all, and we listened. We did this before we filmed and all during filming."
For more on this tragic story, watch the MagellanTV documentary What Happened to Holly Bartlett?
For Comeau, creating the film was enlightening. Notably, she came face-to-face with discriminatory attitudes toward disabled individuals. "There's a significant amount of bias that exists in society, and also by law enforcement, about what a person with a visual disability can or cannot do, or what they believe someone with a disability should or should not do. For example, have a drink at a bar."
Ultimately, Comeau feels that true crime does have a responsibility to be compassionate to victims and their families. "Sharing the victim's story, of their life, and of their death, and getting it right is really important. Offering the family the opportunity to tell their loved one's story, on camera if they choose, can also be incredibly impactful. It's important ethically, but it is also better for the story you are trying to tell."
A More Mindful Approach to True Crime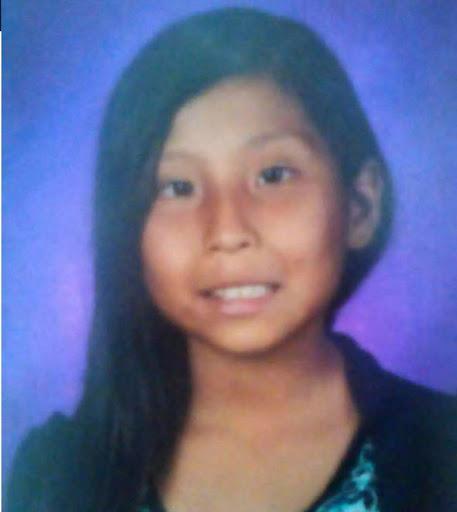 Ashlynne Mike (Source: New Mexico State Police via AP)
In her book Savage Appetites: Four True Stories of Women, Crime and Obsession, author Rachel Monroe introduces several case studies of White, largely upper-middle-class women and their individual fixations on and entanglements with true crime. The subjects include a teenage girl whose obsession with the Columbine massacre led her to plan a massacre of her own, and a woman who moved into Sharon Tate's apartment following Tate's murder by the Manson Family.
In an interview with MagellanTV, Monroe shared her perspective on true crime's potential to both enlighten and entertain. "I think there's a very human desire to want to understand things that frighten us. And, personally, I don't like to divide books or other kinds of culture into harmless/harmful categories," said Monroe. "I think it's much more about how you engage with the work: are you being a thoughtful, critical, probing, questioning reader? When I'm watching/reading/listening to true crime, there's a part of me that might be swept up in the story, but there's also a part of me that is always asking questions. How is this story being told, whose perspectives are we hearing, who are we being taught to trust/mistrust, is there more to the story?"
"When I'm watching/reading/listening to true crime, there's a part of me that might be swept up in the story, but there's also a part of me that is always asking questions." —Rachel Monroe
In an article for Esquire, Monroe writes about the case of Ashlynne Mike, an 11-year-old girl who was kidnapped with her brother Ian from the Navajo Reservation in New Mexico in 2016. In Monroe's highly detailed and empathetic piece, she examines the complex jurisdictional and socio-cultural factors that contributed to law enforcement delays in reporting and acting on Ashlynne and Ian's disappearance. Had these delays not occurred, she writes, Ashlynne's murder at the hands of her captor, Tom Begaye, might have been prevented (Ian was found and returned safely to his family). At Tom Begaye's trial, Monroe reflects on Ashlynne and what happens to victims in the aftermath of their deaths. "As we waited for the judge to enter, I thought about how one of the saddest, the most fundamentally unfair things about death is how it reduces and flattens a person."
Ashlynne Mike is just one of a profoundly disturbing number of missing and murdered indigenous women and girls. According to Native Women's Wilderness, an online community and advocacy group, "our women, girls, and two-spirits are being taken from us in an alarming way. As of 2016, the National Crime Information Center has reported 5,712 cases of missing American Indian and Alaska Native women and girls."
Despite these reported cases, the site states, the U.S. Department of Justice has only 116 cases listed in their database. This grim statistic is a testament to the fact that, for every victim named and remembered in the public mind, a great many more remain overlooked, unrecognized, and nameless.
Striking a Balance
True crime certainly isn't going anywhere, and to deny its appeal – even when some content crosses into morally questionable territory – is surely an exercise in futility. The desire to unravel mysteries would seem to be baked into our very humanity. And the drive to confront the extremes of human behavior also has its place within our collective consciousness. But for those who can easily rattle off the names of notorious serial killers – and not a single name of one of their victims – perhaps some deeper introspection is long overdue.
Ω


Matia Query is a freelance writer and the editor of BookLife, the indie author wing of Publishers Weekly. She lives in New York's Hudson Valley.
Title image via Pexels