Documentaries about gender and sexual minorities have the capacity to open our minds and literally transform the way we see the world. To mark Pride Month, we've selected five documentaries that take us into the distinct and widely varied worlds of drag queens, trans people, and persons born outside the binary poles of female/male.
◊
Why spend time viewing documentaries? Why watch fact-based narratives about topics you may know little about, or that may seem strange? Here at MagellanTV, we serve up films that can expand your view of the world ­­– even the universe.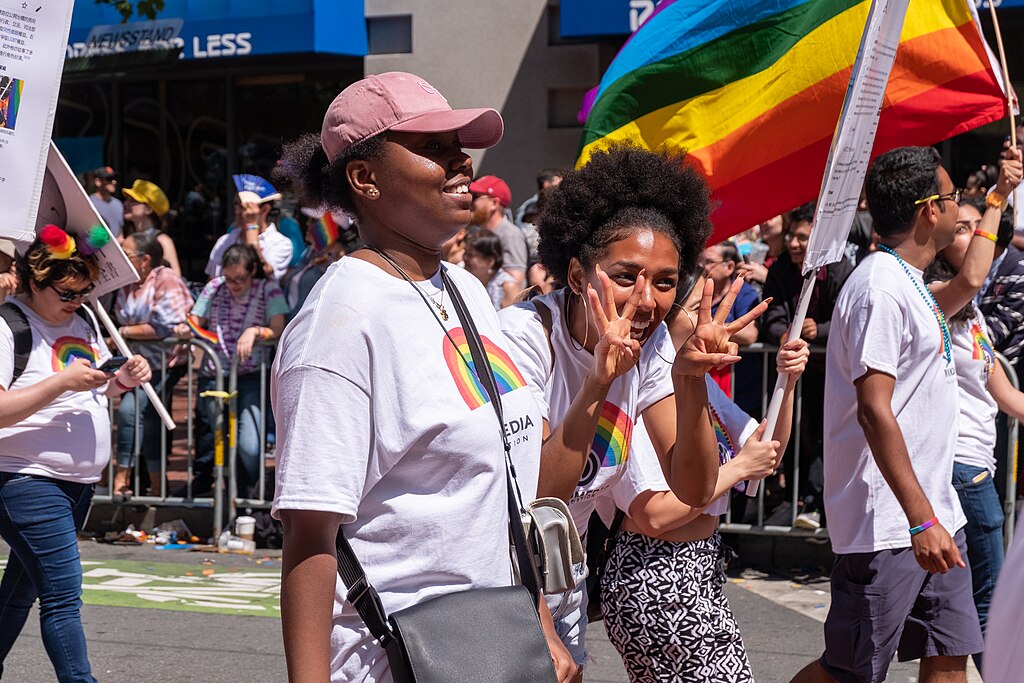 (Image courtesy of Gregory Varnum, via Wikimedia)
We believe documentaries have the ability to transport you to different environments, encounter people with differing points of view, and sometimes treat you to experiences that may seem beyond belief. They can confirm your deepest held truths, challenge orthodoxies you hold dear, and sometimes deliver slices of real-world life you've never seen, or even imagined.
Living Outside the Social Bounds of Gender
The documentaries we've grouped into this playlist focus on people who – by choice or not – are outside the mainstream of gender assignment. A theme like this is ripe for an exploitative point of view, but we believe you'll see that, in each case here, the filmmakers are remarkably empathetic toward their subjects and, for the most part, allow them to speak and be seen in ways that are respectful of their self-identification.
The five documentaries we'll be discussing are:
Paris Is Burning

(1990, Director: Jennie Livingston)

Wigstock: The Movie

(1995, Director: Barry Shils)

Intersexion

(2012, Director: Grant Lahood)

Ladyboys: Inside Thailand's Third Gender

(2014, Director: Caroline Allward)

Brave New Girls

(2014, Director: Ryan Marley)
Paris Is Burning
The earliest film on our playlist, Paris Is Burning is a bravura piece of documentary filmmaking that places viewers right in the middle of a highly evolved but generally underground subculture of the 1980s and early '90s – the competitive "ball" scene of New York City's African-American LGBTQ community.
The balls are strikingly regimented, rigorously judged contests of self-representation where men and women – and, notably, trans men and trans women – compete for trophies based on their public personas and presentation. The film is recognized as having been instrumental in the introduction of "voguing" to the world. Among documentaries that give us a sense of how a small subculture appears to itself, thereby enlarging our own worldview, Paris Is Burning (available to view on Netflix) is a landmark.
Wigstock: The Movie
Our next film offers a fascinating view of the drag performance world through an annual festival at the moment it was just beginning to crest in world prominence. The film's namesake, Wigstock, is an annual festival of drag performance held in lower Manhattan, New York, that was a font of drag queens whose work would soon flood U.S. popular culture.
"Wigstock is a family. We have to remember that we're all together – transgender, drag queens – we're all a family." – Candis Cayne, Wigstock: The Movie
Artists who appear in this performance document include international club kid and artist's muse Leigh Bowery (who "gives birth" onstage), "supermodel" and cultural icon RuPaul, actress and trans woman Candis Cayne (who speaks eloquently about her life on the gender fringe), a pre-transition Alexis Arquette, singer Crystal Waters, and many more performers and other camp queens. If you'd like to delve further into this demimonde, HBO is broadcasting WIG, a documentary feature that goes behind the scenes of the recently revived Wigstock drag festival.
Intersexion
Moving down the playlist, we come to Intersexion, a provocative documentary that shines a light on the surprisingly large percentage (one in 2,000) of persons born with what are medically called "ambiguous genitalia" – that is, external genitalia that appear neither specifically female nor male. Featuring interviews with people born with these gender characteristics, the film makes a persuasive case that there is a distinct gender other than female and male, and that this gender should be called intersex and recognized both medically and socially.
The documentary presents some horrifying cases of medical interventions neonatally and in early childhood that seem to have been standard medical procedure a generation ago. It comes down squarely on the side of individual self-determination and a "hands-off" approach that contrasts sharply with the ham-fisted practice of gender reassignment surgery on young children that was once considered the final word in medical ethics.
Ladyboys: Inside Thailand's Third Gender
Have you heard of the "ladyboy" subculture of Thailand? In this three-episode documentary film, we are introduced to people who were born male but see themselves as women and find fulfillment in living – for the most part publicly – as glamorous, extremely feminine women, often finding employment in ladyboy bars and cabarets as performers or hostesses. In fact, it's estimated that ladyboys make up as much as one percent of the Thai population.
The first two episodes of Ladyboys comprise character studies of two British expatriates who have found happiness in relationships, each with a trans woman. The third episode, titled "Philippine Beauty Queen," documents an annual international beauty pageant and focuses particularly on five contestants from the Philippines. The five encounter significant obstacles and struggle with profound challenges such as extreme poverty, homelessness, and rejection by their families in order to attain the lives they believe are their birthrights: to live as women, and to be women.
More sex-reassignment surgery is performed in Thailand than anywhere else in the world.
Most touching are the moments of self-reflection seen in this episode. Stefania, who has gender-confirmation surgery scheduled after the competition, muses, "Being in a beauty pageant completes me as a woman." A fellow Filipina contestant, Nikki, is frank about the contradictions between her life and her Catholic faith: "Being a gay, the gender preference is not a sin, but the act of homosexuality is a sin. Sometimes I make sin . . . but I make sure that, on going to bed, I always pray at night and ask for God's forgiveness."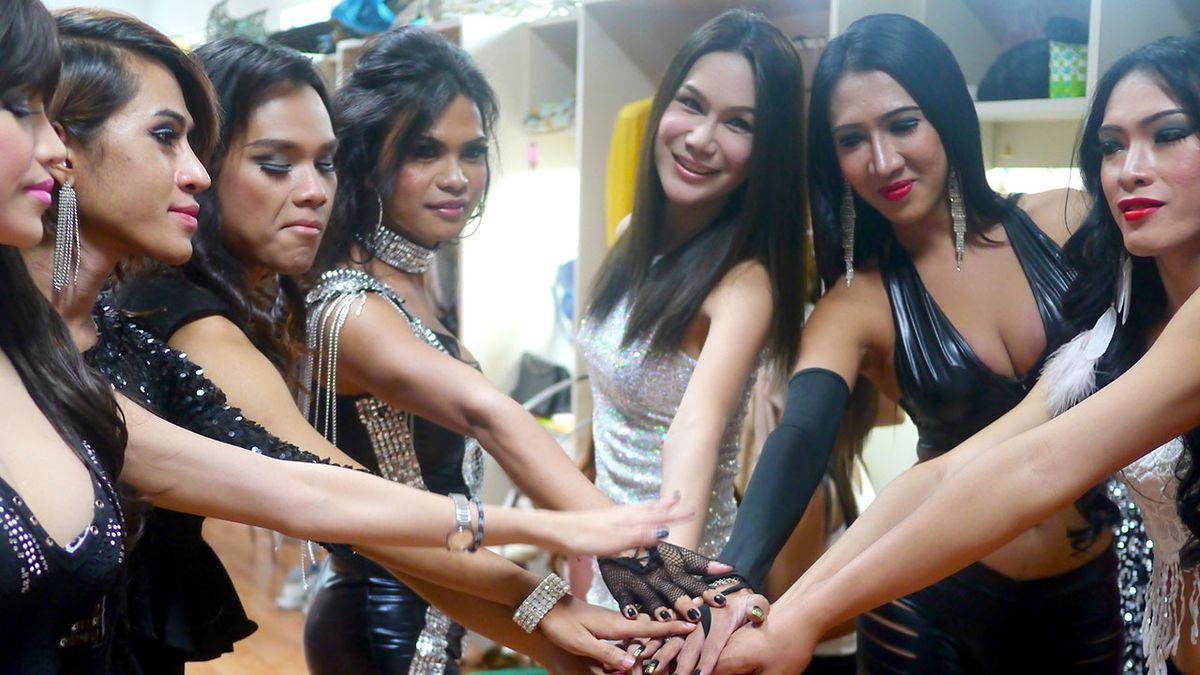 Brave New Girls
The final offering on our gender identity playlist is Brave New Girls, an eight-episode "reality" series that follows the life of Canadian Jenna Talackova, the first trans woman to compete in the Miss Universe pageant (and, notably, the woman who successfully challenged competition owner Donald Trump for the right to do so).
While the series occasionally portrays the life issues and social pressures attached to being a trans woman and minor celebrity in Canada, Jenna herself sets a goal of being accepted and celebrated for her beauty and talents, despite – rather than because of – her notoriety. In the end, she learns that her biggest struggle – one that is ongoing as her story fades to black – is to accept herself as she is.
Brave New Girls is bound to be enjoyed by viewers who appreciate the "reality" show format. It hits all the right marks, and the story moves rapidly from one scenario to the next, all the way to her final challenge and ultimate success.
Ω
Kevin Martin is Senior Writer for MagellanTV. He writes on a wide variety of topics, including outer space, the fine arts, and modern history. He has had a long career as a journalist and communications specialist with both nonprofit and for-profit organizations. He resides in Glendale, California.
Title image: Boy and Girl Cutout Decals by user Magda Ehlers via Pexels.