Could someone other than the Wright brothers have been the first to fly an airplane?
◊
Who was the first person to fly a powered aircraft? Everyone knows the answer to that question, right? With his brother Wilbur watching, Orville Wright piloted the twin-engined Kitty Hawk Flyer a distance of 180 feet in 12 seconds (slightly) above a beach in North Carolina. The date was December 17, 1903. History was made, and everyone celebrated. Case closed.
But what if we were to tell you that the Wright brothers may not have been the first, that someone may have gotten into the air before them? In fact, there were at least four contemporary aviators who might – just might – have flown earlier. Here they are:
1. Gustave Whitehead
Also known as Gustav Weißkopf, this German-born aviation enthusiast claimed to have achieved a controlled, powered flight in a heavier-than-air machine on August 14, 1901, in Bridgeport, Connecticut. According to his accounts, Whitehead flew a self-designed and constructed aircraft called the "No. 21" or "Condor." While Whitehead had some supporters who believed his claims, the evidence supporting his achievements remains the subject of controversy and vigorous debate.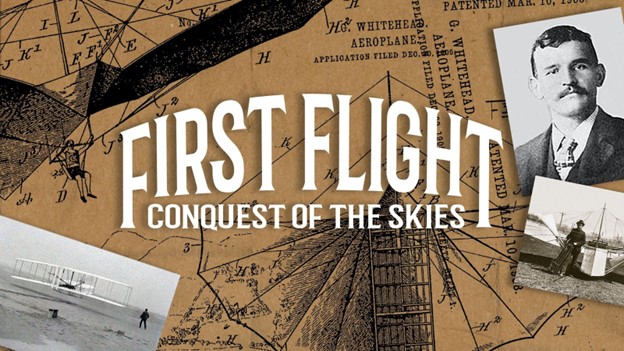 For Gustave Whitehead's full story, watch First Flight: Conquest of the Skies.
2. Richard Pearse
This New Zealand farmer and inventor asserted that he had achieved powered flight in a self-built aircraft on March 31, 1903, just a few months before the Wright brothers flew, as they say, into history. According to Pearse and some witnesses, his aircraft was a bamboo-framed monoplane with a small engine. However, his story kept changing, and he later said he "did not attempt anything practical" insofar as flying was concerned until 1904.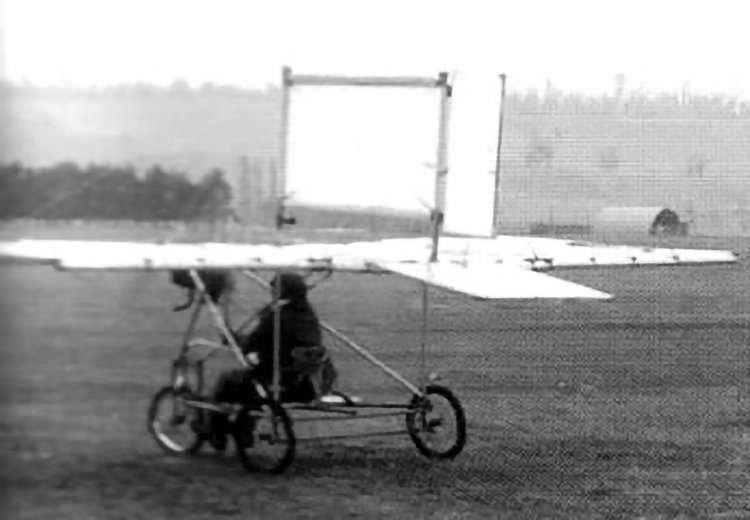 Richard Pearse's early flying machine design (Public domain, via On Verticality)
3. Alberto Santos-Dumont
Having made significant contributions to the development of both airships and early fixed-wing aircraft, the Brazilian Santos-Dumont is acknowledged as a genuine aviation pioneer. In fact, on October 23, 1906, he piloted the first officially observed and documented flight in Europe – almost two years before the Wright brothers' first public demonstration of their flying machine in August 1908. But, while Santos-Dumont achieved recognition for his flights, his focus was more on airships than it was on winged airplanes.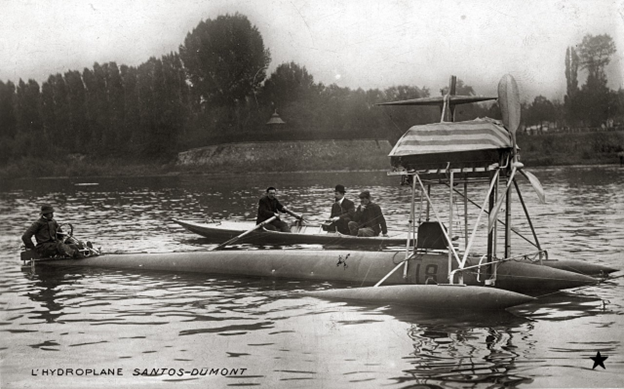 A Santos-Dumont hydroplane at the St. Louis World's Fair, 1904 (Public domain, via Missouri History Museum/Wikipedia)
4. Samuel Pierpont Langley
A renowned American physicist, astronomer, and aviation enthusiast, Langley is another figure sometimes mentioned as possibly having flown before Orville Wright. His experiments with powered aircraft in the late 19th and early 20th centuries were notable, and he managed to receive funding from the U.S. government to develop a manned aircraft called the "Aerodrome." However, Langley's attempts to catapult the Aerodrome safely into flight from a boat in the Potomac River were unsuccessful. Naturally, this reinforced public skepticism about claims of a controlled and sustained flight before the Wright brothers.
Langley's "Aerodrome" plunges into the Potomac River, October 1903 (Public domain, via Wikipedia)
For their part, Orville and Wilbur Wright went on to claim those most American forms of recognition: fame and fortune. They became fierce competitors in the aviation industry and also took extraordinary steps to ensure their historic legacy as the "first in flight," as every standard North Carolina automobile license plate reminds us.
Ω