It's been an exciting time here at MagellanTV! From new platforms to improved speed and captions, the MagellanTV team has been hard at work improving the member experience and usability of our apps. Here's what's been happening behind the scenes, and what to expect in the future.
Announcing The MagellanTV Producer's Circle
Over the last few months, many of you have reached out through social or by email to share your thoughts about MagellanTV and how you'd like to see us evolve. It's been incredibly useful for us, so thank you. We wanted to create an ongoing conversation about this, plus share what we've been working on by providing monthly updates. So let me introduce our new article series, the Producer Circle.
We hope this new series will be of interest to those who want to go behind the scenes and experience MagellanTV at a deeper level. In these articles, I will share development plans, new functionality we're considering, and the challenges we face. It will enable us to communicate more directly with you, our members, and create a direct line of communication for you to share your feedback. So let's get started!
Caption Deployment is Wrapping Up
All MagellanTV content now includes English language closed captioning, with select titles having foreign language captions. These captions are displayed on all our apps except FireTV and AppleTV, and we expect to unlock this feature for both by the end of this month.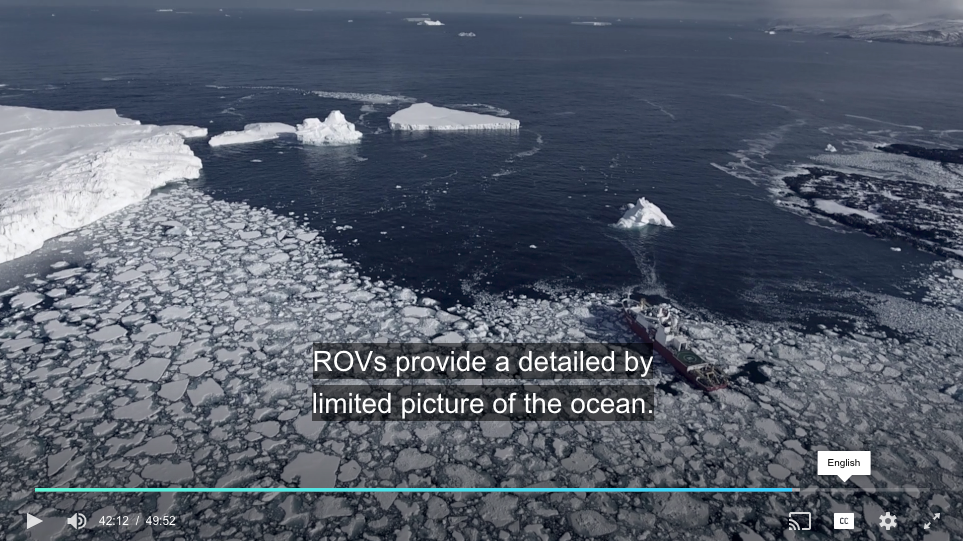 Captions are now avialable across our ecosystem. Screenshot is from our series "Power", episode: "New Horizons"
We've received a few requests for additional accessibility improvements. We hear you; in the future we plan to add these accessibility features into our existing apps to ensure members who have vision impairment can use MagellanTV. But for those in need of a solution now, we have an update for you - accessibility is built into our new SmartTV apps.
SmartTV Apps (Samsung, LG, Vizio) are Nearly Complete. Xbox and Playstation are on the Horizon
We've been working hard to bring a unified experience to our Samsung, LG, and Vizio members, and our next round of apps will soon be released. Additionally, this new batch of apps will allow us to deploy MagellanTV to gaming consoles like Xbox and Playstation, so be sure to stay tuned for more information. These new apps will seamlessly integrate into our ecosystem, and will be available to all members.
UPDATE: The LG app, the Samsung app, and the Vizio app are now live and available to download and stream!
While building these apps we received a ton of feedback from the community, which had an impact on our design. The apps will have two new features that we're thrilled to announce:
Accessibility – The user interface now supports "text to speech" for those with vision impairments.
Device Linking – You may now "log in" to your SmartTV app using your phone or desktop computer. It's as easy as typing in a code, and the app will handle the rest.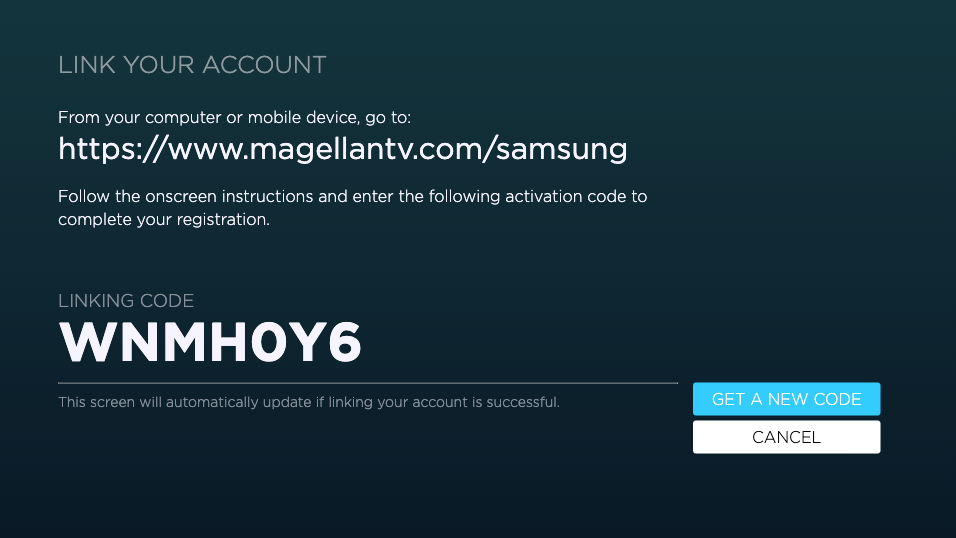 We plan to deploy these features into the existing apps by the end of the year, so stay tuned for future Producer Circle updates.
App Performance, and Conquering Load Screens
We hate load screens, and this isn't just some idle emotion . . . it keeps us up at night. So in order to allow our team to actually rest at night, we declared total war against excessive load times and dug into our code to vastly improve the usability of MagellanTV. We're happy to announce this effort is complete, and the results speak for themselves:
Genre load times – originally 7500 milliseconds, now 200 milliseconds
Explore load times – originally 7200 milliseconds, now 160 milliseconds
Video and Series page load times – originally 1300 milliseconds, now 71 milliseconds
These changes are already live, and we hope you've noticed the difference, just as we have. The whole MagellanTV experience feels smoother, and browsing our apps has never been easier.
Gift Cards Are Coming to MagellanTV
Another frequent request was the ability to purchase MagellanTV as a gift. We're happy to announce that gift cards will be available towards the end of October or early November – just in time for your Black Friday and holiday shopping. We couldn't agree more that giving the gift of documentaries is a "smart gift," and soon you will have a seamless way to send your loved ones intelligent award winning documentaries. All gift cards will also include 30 days of access to MagellanTV for the giver as well because we truly believe documentaries are best when experienced with others. Like most things, documentaries are served best with a friend.
Next Step: Member Communication
The next project we're focusing on is . . . you! We want to learn more about how best to communicate with you. The Producer's Circle is only the first step toward engaging with our members in a more direct and consistent way. To this end, how would you like us to communicate with you? How can we meaningfully share our recommendations, the documentaries we're excited about, or new releases that are "must-see"? Ultimately, our vision is to ensure everyone knows where to find our recommendations and how to participate alongside us as we produce and acquire documentaries we believe are worth watching.
To this end, we've created a small survey for you to share your thoughts! It should only take a minute to answer. We're wondering about your experiences with other brands or hosts who's communications you really enjoy and find valuable. You can find that survey below.
Thank you for participating in this month's survey questionaire! We really value you feedback. You can take the survey here.
Bonus Update: YouTube
With better communication in mind, we've decided to revamp and improve our YouTube channel. Many of you know us on YouTube for our full episode of Risk Takers – Killer Bees. But moving forward, we'll be making our YouTube channel more member-focused. We'll produce original companion videos to various documentaries, recap the best and trending documentaries of the month, as well as continue to publish new trailers. And of course, we'll still upload the occasional full-length documentary as well.
Keep in Touch!
So that wraps up this month's Producer Circle! What do you think about this new article series? What new features would you like to see in the apps? We want to hear your thoughts, so reach out to connect@magellantv.com. And until next time, remember to come to MagellanTV for documentaries worth watching.
Check out my October documentary recommendations below! It's been a great month here at MagellanTV so all of these recommendations are must sees.