Agatha Christie was widely acclaimed for her ability to weave entertaining tales of intrigue, but did you know that she herself was a mystery? Find out more by watching the fascinating account of her life in Agatha Christie's Secret Club, and consider these little-known facts about her life.
◊
1. She Was a Trained Pharmacist
Before she became a successful author, Agatha Christie worked as a dispenser and learned about poisons and drugs, which later proved useful in her writing. She even wrote some of her early mysteries while working in a hospital pharmacy during World War I.
2. She Was a Prolific Playwright
Agatha Christie wrote over 30 plays during her lifetime, including the longest-running play in history, "The Mousetrap," which premiered in London's West End in 1952. Want to catch it? You're in luck. It's still running to this day. She is also the only female playwright to have three productions running simultaneously in London's West End.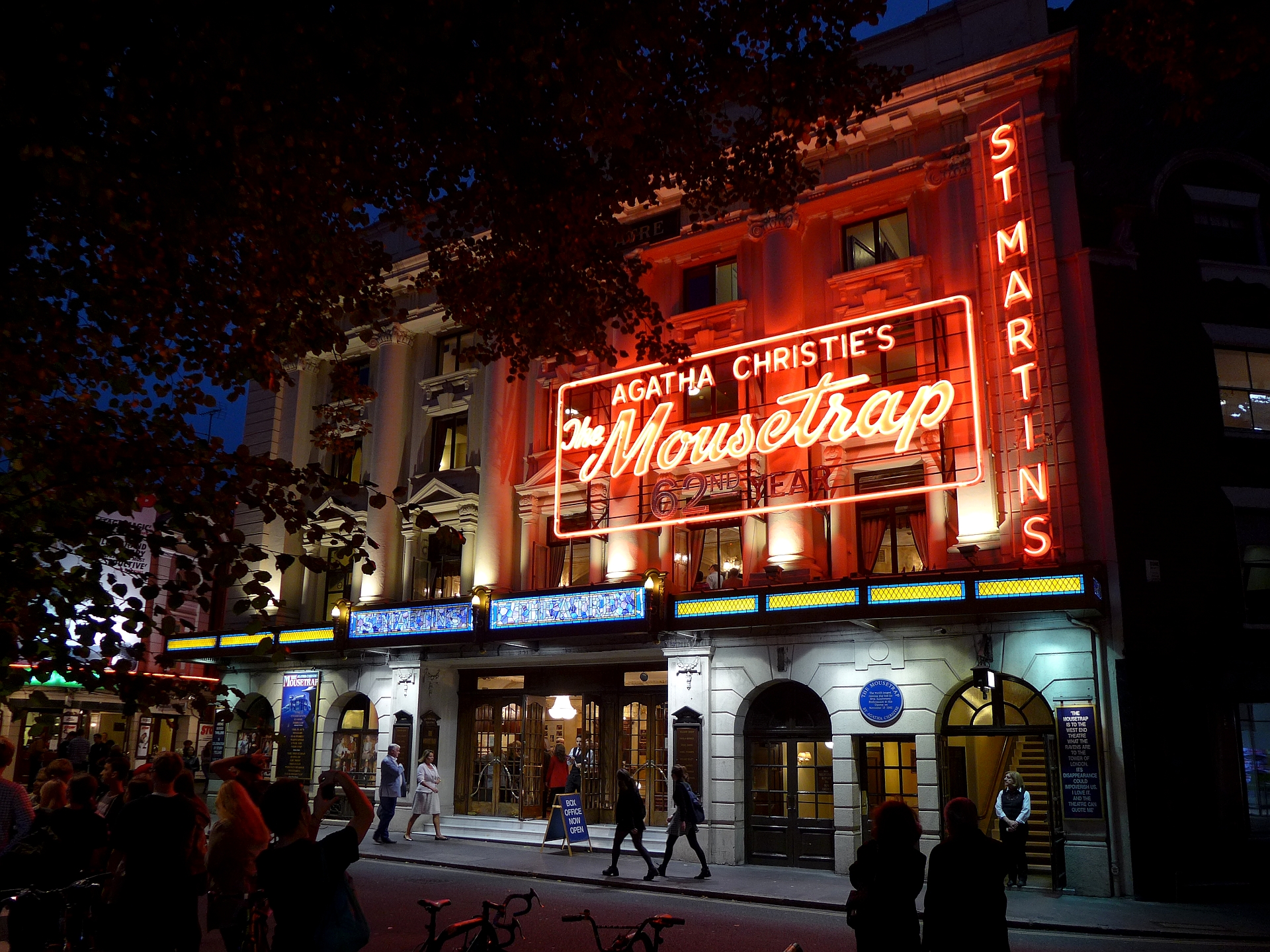 The Mousetrap has had the longest run of any play in London's West End – and the world. (Source: Oxfordian Kissuth, via Wikimedia)
3. She Mysteriously Disappeared for 11 Days
In 1926, Agatha Christie disappeared from her home in England, leaving behind a letter for her secretary that suggested she was going to take her own life. Her disappearance sparked a massive manhunt, with thousands of volunteers, police officers, and even Sir Arthur Conan Doyle, creator of master sleuth Sherlock Holmes, searching for her. She was finally found 11 days later, staying at a hotel under a false name. Still, she never spoke about what happened during her disappearance, leading to speculation and rumors for decades.
Agatha may have had herself in mind when she said: "Very few of us are what we seem."
Ω
Title image: Photograph of the English novelist Agatha Christie (1890–1976), taken at Schiphol Airport, Amsterdam (Source: Joop van Bilsen via Wikimedia Commons)